Workers' Compensation Alert – New Injury Notice Requirements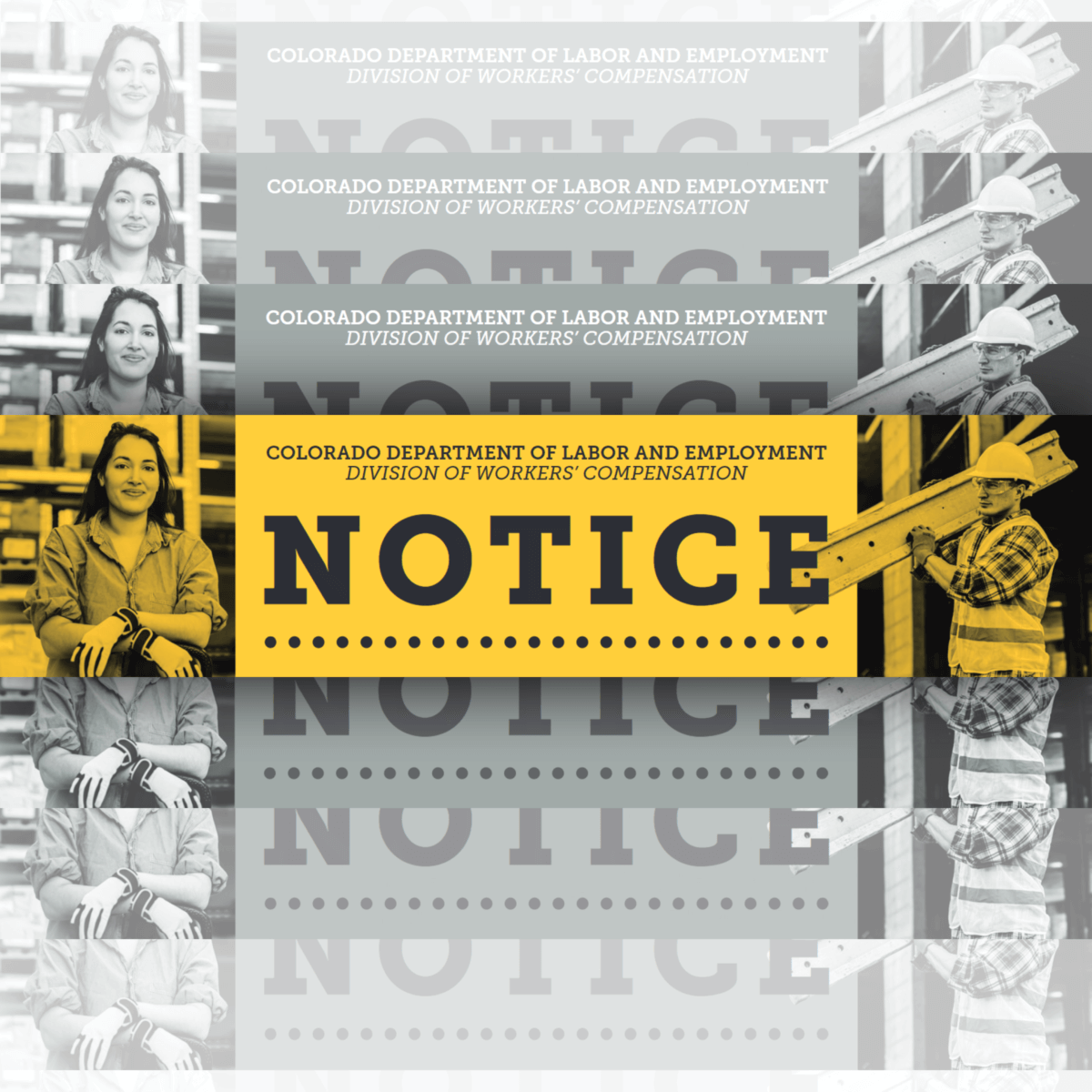 Currently, the Colorado Workers' Compensation Act (Act) requires an injured employee or someone with knowledge of the injury to notify the employer within 4 days after the occurrence of an on-the-job injury. The Act also authorizes a reduction in compensation to the injured employee for a failure to notify the employer in a timely manner, and tolls the 4-day period if the employer has failed to post a notice specifying the injured employee's notification deadline. This will all soon be changing.
Governor Polis recently signed House Bill 22-1112, which implements changes to the notice requirements for workers' compensation injuries.  Those changes go into effect on August 10, 2022, and will affect CIRSA's workers' compensation pool members.
Read the full Blog Post for an outline of the key changes in notice requirements made under House Bill 22-1112. The Blog also provides suggestions regarding best practices to ensure compliance with the new provisions.
A shipment of posters will be going out to all CIRSA WC Members next week. Contact membership@cirsa.org to find out how to receive your updated poster for your workplace.
Blog Post