Abuse Risk Management Seminar
Click the image for more information and to view other dates/locations.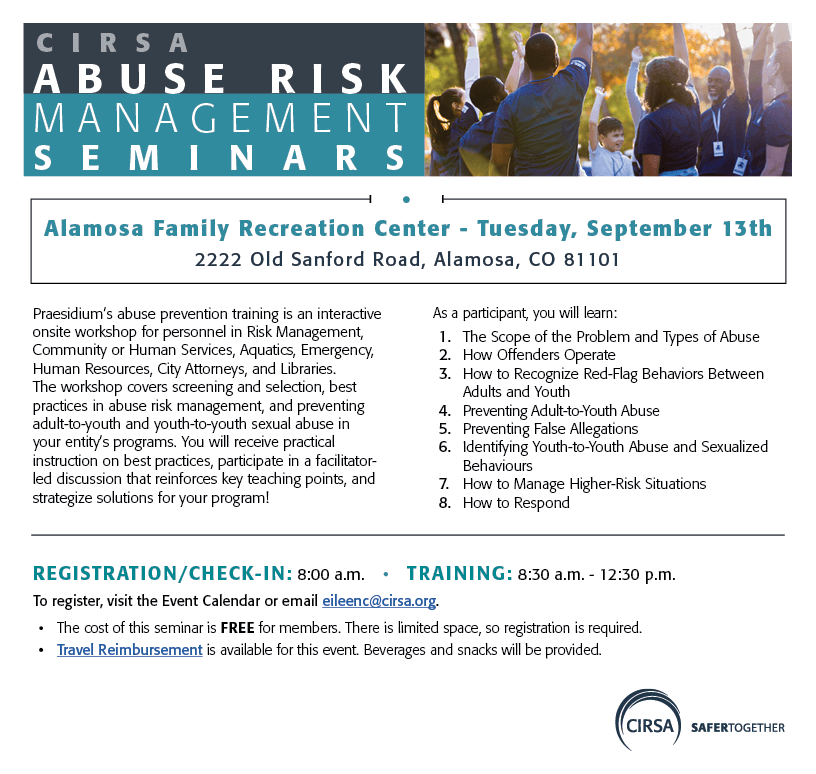 Tami's Lunch Bunch – Magic 8 Ball Version (Event Recap)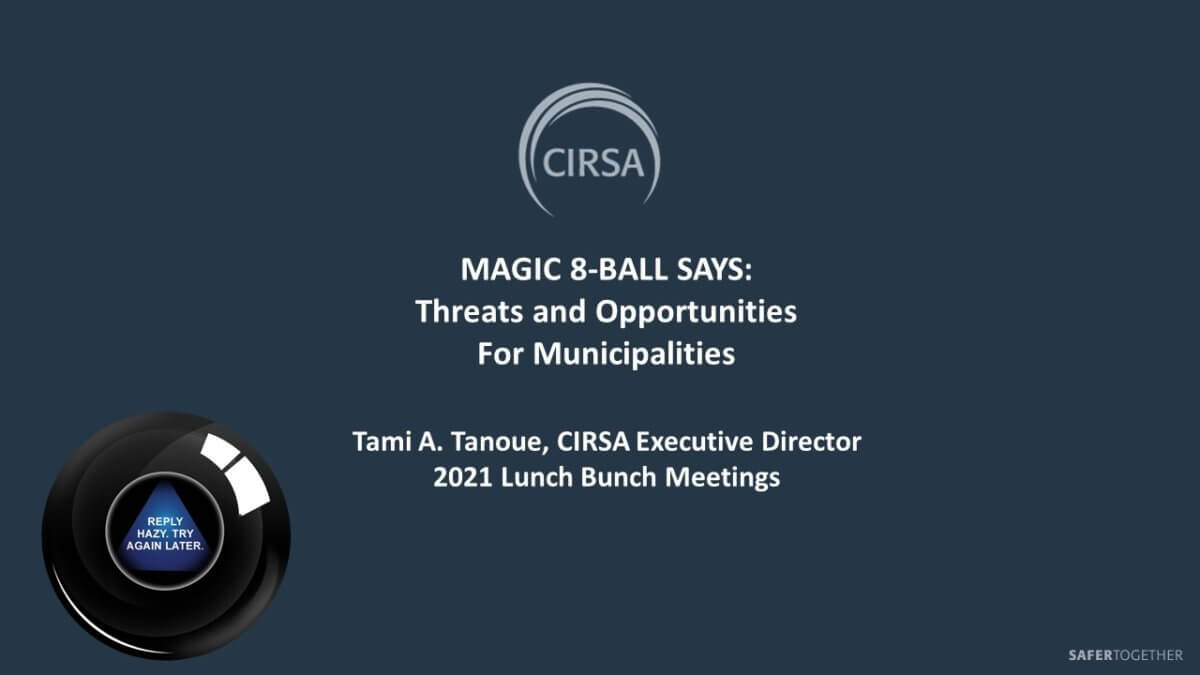 Presented by Tami Tanoue, CIRSA Executive Director
If you were unable to attend Tami's Lunch Bunch: Magic 8-Ball Version, don't worry! The training presentation can now be located on the CIRSASafety YouTube channel.
The training and discussion, The Lunch Bunch: Magic 8-Ball Version, will include an interactive exploration of risk management threats and opportunities on the horizon for CIRSA members. The more we can tap into your thoughts, concerns, and ideas, the less we'll have to rely on the Magic 8-Ball for answers!
To watch the full presentation, click here. The presentation slides are available to download and can also be located in the YouTube video's description.