Our 2024 Property/Casualty and Workers' Compensation Renewal Application will be available online through Friday, June 9th.+

Active Bystandership for Law Enforcement Seminar
Active Bystandership for Law Enforcement Seminar
Mar 30, 2023
9:00 - 11:30 AM
---
For information about ABLE (Active Bystandership for Law Enforcement), click here.
Access to the Zoom Meeting link can be found here.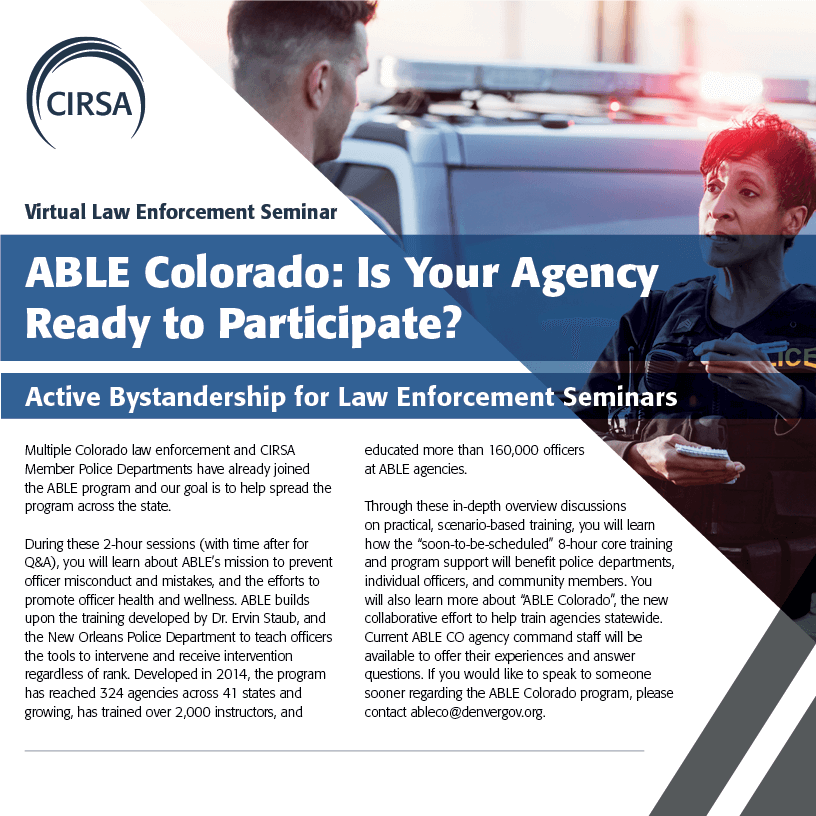 If you would like to speak to someone sooner regarding the ABLE Colorado program, please contact ableco@denvergov.org.
We Are Here To Help
If you need assistance with a CIRSA event, let us know!