Click the image for more information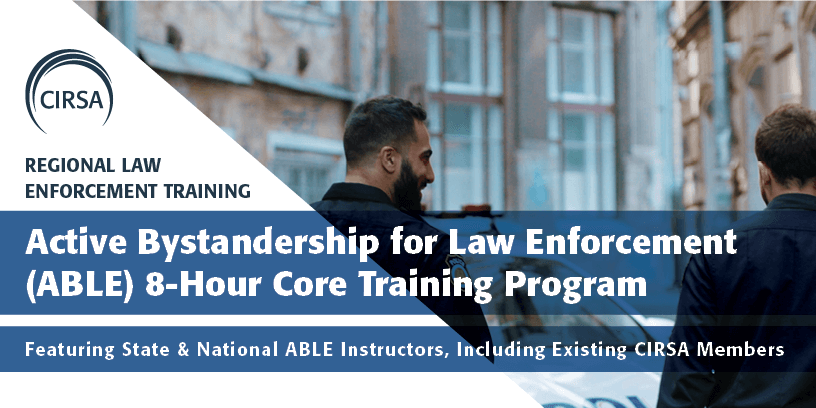 CIRSA is excited to announce our inaugural ABLE 8-Hour Core Training Programs. Six events will be hosted around the state covering the key components of the Active Bystandership Program.
ABLE builds upon the training developed by Dr. Ervin Staub, and the New Orleans Police Department to teach officers the tools to intervene and receive intervention regardless of rank. Developed in 2014, the program has reached 324 agencies across 41 states and growing, has trained over 2,000 instructors, and educated more than 160,000 officers at ABLE agencies.
Training attendees must apply to participate in the ABLE Program. However, please register for your preferred event date and then start your application process. The link to the application and all details can be found at https://www.law.georgetown.edu/cics/able/apply/. If you would like help with the application process or to speak to someone regarding the ABLE Colorado program or the application process, please contact ableco@denvergov.org.